3278 tweets printed so far
Read about it in the media: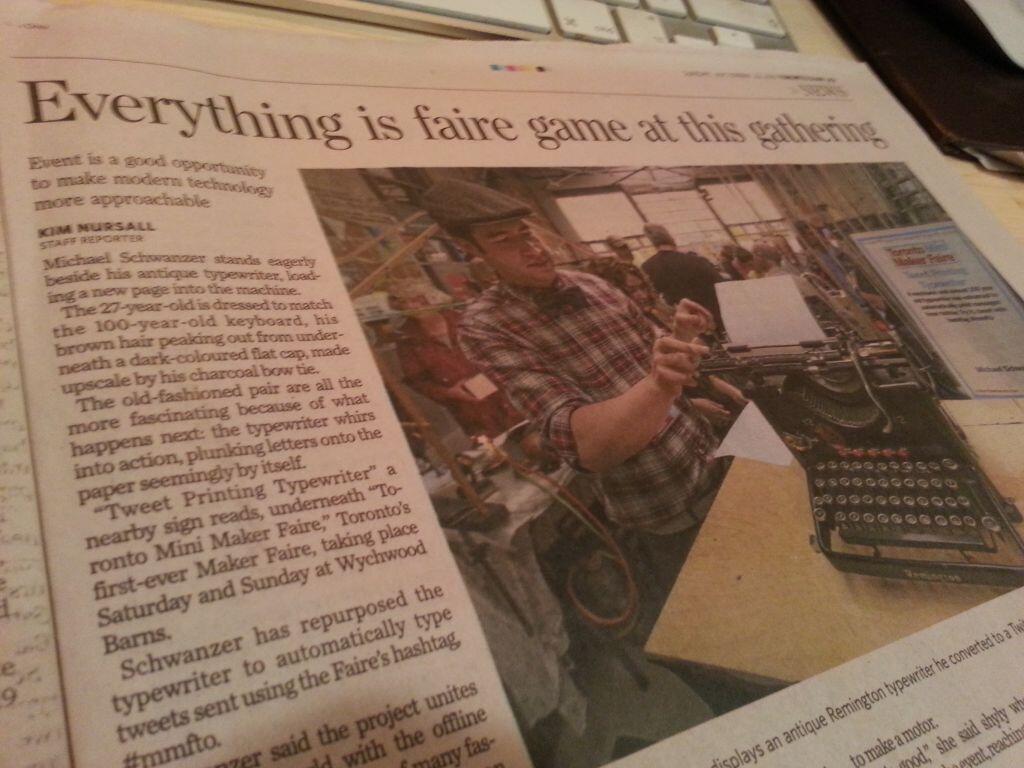 ---
---
Printing Services Temporarily Offline!
Offline.
Feel free to checkout some videos of me typing and the blog posts about me.
---
---
Printing Services Provided
Input via Twitter, Email (if you need more than 140 characters)
Black / Red Ribbon Colour
Simple ASCII Images
Business / Personal Letters, Custom Greeting Cards
Rent Printer for your Event or Promotion. Contact Michael.
---
---
comments powered by